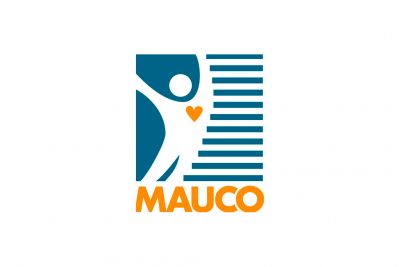 NAME
MAUCO-MAULE COHORT – Project of the Advanced Center for Chronic Diseases.
RESEARCH TEAM
Director: Catterina Ferreccio, MD, MPH Epidemiology.
Associate investigators: Claudia Bambs, MD Msc Epidemiology, Pablo Toro, MD PhD in Medicine, Sandra Cortés, Med Vet, PhD Public Health; Alejandra Vives, MD, PhD Public Health.
Collaborators: Gonzalo Valdivia, Claudio Vargas, Yerko Covacevich, Vanessa Van de Wyngard, Marco Arrese, Paz Cook, Sergio Godoy, Francisco Cruz, Juan Francisco Miquel.
Administrative Coordinator: Johanna Acevedo, Bioethics Diploma, Msc Epidemiology, MBA. Local responsible epidemiologyst: Andrea Huidobro, MD PhD in Epidemiology; Field coordinator: Pía Venegas.
Professional staff: Fabio Paredes (Biostatistic), Luis Palma (data manager), Carolina López (Research Assistant), Ian Reyes (Biobank support), Diego Romero (Biobank support), Fernando Herrera (medical technologist-ultrasound), Francisca Véliz (coordinator of gallbladder nested study), Katherine Brito (medical technologist-biobank).
Technical staff: Natalia Arenas, Claudia Dinamarca, Luis Gallegos, Cinthia Llanes, Daniela Poblete, Loreto Ponce.
Administrative support staff: Patricia Morales (Receptionist), Cristian Pinto (Digitizer), Ricardo Erazo (Administrative analyst), Marjorie Barrera (Administrative assistant).
INTRODUCTION
Basis to establish the cohort: Maule Cohort (MAUCO), a Chilean population-based cohort study, seeks to analyze the natural history of chronic diseases in the agricultural county of Molina (40,000 inhabitants) in the Maule Region, Chile. Molina´s population is of interest because in the last few decades it changed from being undernourished to suffering excessive caloric intake, and it currently has the highest national rates of cardiovascular diseases, stomach cancer and gallbladder cancer. Between 2009 and 2011 Molina´s poverty rate dropped from 24.1 % to 13.5 % (national average 20.4 %); in this period the county went from insufficient to almost complete basic sanitation. Despite these advances, chemical pollutants in food and air have increased. Thus, in Molina there is a coexistence of risk factors typical of both under-developed and developed countries, generating a unique profile associated with inflammation, oxidative stress and chronic diseases.
Aims: Assess physical and mental health at baseline, measure a wide range of exposures associated with health and healthy aging. Measure risk factors and biomarkers. Evaluate changes in exposures, health conditions and biomarkers.
Timeline: Started on 2014
METHODS
Population and Sampling: All Molina residents aged 38 to 74 years are potentially eligible. Enrolment: To be eligible, individuals must have resided in Molina for at least 6 months in the past year and must not have plans to move from Molina within 3 years of enrollment. Individuals who cannot give informed consent autonomously (e.g., cognitive impairment, dementia) or have a terminal illness are excluded. Individuals are contacted at their homes
where the objectives of the study are explained in a brochure and the consent form. Accepting participants receive the first interview and examination in the MAUCO health- station, located alongside the public hospital of Molina in dependencies of Catholic University of Maule. Participants receive the results of their baseline exams (blood glucose, lipid and liver profile, blood pressure, nutritional evaluation, electrocardiogram and hepatobiliary ultrasound) and medical advice if any abnormality is detected, including reference to the emergency room if needed. Hospital discharges and deaths of participants are being detected by administrative records and consulting the national identification registry database. At follow up participants complete a questionnaire and provide biological samples. All samples are stored in a central Biobank located at PUC.
Instruments: Health and risk factor questionnaire validated for the Chilean population, Physical condition evaluation, Blood pressure measurements, Heart rate measurements, Cognitive tests. Urine, saliva and blood samples. Anthropometric measurements, Bio- impedance analysis Grip strength test, Electrocardiogram, Hepatobiliary ultrasonography, Oral examination.
Follow-Up: Years 2, 5, 7 & 10. They include some or all of the sections of the baseline health survey, health measurements, biological samples and some additional questions or exams from nested studies. Participants can complete the health survey at home or at the MAUCO health-station. Exams, instead, can only be taken at the MAUCO health-station.
RESULTS
A total of 7,563 participants completed their baseline evaluation; 4.293 women (56.8%), and 3,269 (43.2%) men. Mean age of all participants was 53.5 years (53.5 years for women,
53.9 years for men), 97.3% of them considered themselves as Chilean/Hispanic and 2.3% mapuches. 67% of participants were married (61.5% of women, 72.5% of men). The mean schooling was 8.8 years (8.6 years for women, 8.9 years for men). 61.9% are currently employed (41.8% women, 81.9% men), and 48.6% of the participants had been agricultural worker (38.8% women, 58.4% men); 86.3% of participants belong to the public health system, with no difference by sex. To date, 2,948 participants completed the year 2 follow up, with over 99% participation in the follow-up. We identified 1,193 hospitalizations among our participants and 66 deaths. The analysis of the baseline examination and the health surveillance, confirm this is a population with high risk of chronic diseases.
DISCUSSION
Access to data and samples: The access to data and biospecimens is regulated by the ACCDiS directorate in accordance with the local Institutional Review Board authorization. All data requests must be approved by the Advisory Board and a bilateral agreement must be signed before sharing of data. International data requests can be allowed following the same algorithm. Access to the server will not be granted.
FUNDING SOURCES
Funded by Centro ACCDiS (FONDAP# 15130011). Additional sources of funding: FONDECYT, FONIS (CHILE), NCI/NIH (EE.UU.)
ACCDiS DIRECTORY: Sergio Lavandero (Director)1, Pharmaceutical Chemist. PhD, Catterina Ferreccio (Deputy director) MD, Master in Epidemiology & MPH2, Andrew Quest1, Biochemist, PhD, Alejandro Corvalán2, MD, molecular oncologist, Master in Medical Sciences, Marcelo Kogan1, Biochemist & Pharmaceutical Chemist. PhD, Pablo Castro2, MD, Internal medicine & Cardiology.
1 Universidad De Chile.
2 Pontificia Universidad Católica de Chile.