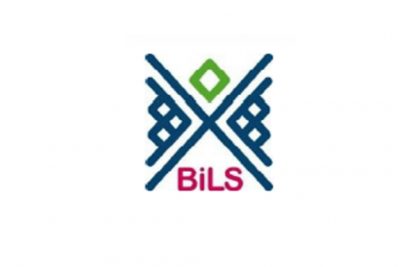 NAME
Chile Biliary Longitudinal Study
PRINCIPAL INVESTIGATORS
Jill Koshiol: Na onal Cancer Ins tute, Na onal Ins tutes of Health,USA.
Ca erina Ferreccio: School of Medicine, Pon cia Universidad Católica de Chile, Chile.
INTRODUCTION
Basis to establish the cohort:
Gallbladder cancer is a leading cause of cancer death among women in Chile, which has among the highest reported gallbladder cancer incidence and mortality rates in the world. Gallbladder cancer provides a par cularly good model for understanding the role of in amma on in carcinogenesis since the major risk factor, gallstones, causes substan al in amma on in the gallbladder.
Gallstones occur in >90% of pa ents with gallbladder cancer in Chile, but only a small propor on of gallstone pa ents develop cancer. Because gallstone prevalence is high, the Chilean government priori zes individuals aged 35-49 for cholecystectomy, resul ng in over- treatment of some and under-treatment of others.
Aim: To prospec vely assess epidemiologic risk factors and early molecular markers for gallbladder dysplasia/cancer by conduc ng a prospec ve cohort study among women with gallstones in Chile.
METHODS
• Prospec ve cohort of 6,000 Chilean women aged 50-74 with gallstones iden ed via ultrasound screening.
• Primary outcome: Gallbladder cancer and dysplasia.
• Primary exposures: In ammatory/immune markers, ultrasound characteris cs, obesity/metabolic syndrome. Secondary exposures: genomics, infec ons (S. Typhi, Helicobacter sp.), environmental exposures (a atoxins, fungicides).
• Loca on: High-risk area in southern Chile (Araucanía Region).
• Recruitment: Began in 2016 and comple on is expected at the end of 2018.
• Follow-up: Par cipants will be followed for 6 years with yearly contacts and follow-up visits every other year.
• Instruments: Hepatobiliary ultrasound, epidemiological ques onnaire, blood samples, anthropometric measurements, blood pressure, and tooth count at every visit. Gallbladder ssue collec on and full gallbladder mapping from par cipants who undergo cholecystectomy during the study period.
RESULTS
To date, we have recruited 3,371 par cipants. The mean age is 59.4 years (SD: 6.6). On self-report, 25.2% are Amerindian, 48.8% have at least 8 years of schooling, 26.9% have diabetes mellitus, 7.5% have cardiovascular disease, 67.5% have never received a diagnosis of gallstones, and 55.3% have family history of gallstones. Anthropometry shows that 60.9% are obese. Upon ultrasound examina on, 45.1% have mul ple gallstones, 10.7% have scleroatrophic gallbladders, and 43.8% have moderate/severe fa y liver.
Addi onally, we have successfully completed the year-one contact for 1043 par cipants (82% follow-up rate).
ACCESS TO DATA AND SAMPLES
All Collabora on requests must be submi ed in wri ng to the Principal Inves gators, Jill Koshiol (koshiolj@mail.nih.gov) and Ca erina Ferreccio (cferrec@med.puc.cl); for collabora ons in Pathology studies, requests should also be submi ed to study pathologist Juan Carlos Araya (juan.araya@ufrontera.cl).
Study Proposals must be in line with Chile-BiLS objec ves and covered under the Informed Consent Document.
FUNDING
Na onal Cancer Ins tute, Na onal Ins tutes of Health, USA.
RESEARCH TEAM
Juan Carlos Araya, MD Pathologist1,2; Noldy Mardones, MD Radiologist1; Héctor Losada, MD Surgeon1,2; Enrique Bellolio, MD Pathologist1,2; Miguel Villaseca, MD Pathologist1,2; Juan Carlos Roa, MD Pathologist3; Vanessa Van De Wyngard, MD3; Paz Cook, MS Nurse3; Allan Hildesheim, PhD4.
1: Dr. Hernán Henríquez Aravena Temuco Regional Hospital; 2: School of Medicine, Universidad de La Frontera; 3: School of Medicine, Pon cia Universidad Católica de Chile; 4: Na onal Cancer Ins tute, Na onal Ins tutes of Health, USA.
FIELD TEAM
Claudia Fuentealba, Nurse, Field work coordina on; Verónica Toledo, Nurse, Hospital surveillance; Camila Gu érrez and Samuel Arias, Ultrasound Technicians; Constanza Pardo, Laboratory Technician.